Put a value on your advice and help clients understand just how much it's worth. EDVOA's easy-to-use tools do exactly that. An EDVOA account gives you access to the full suite of tools.
Free trial
The AAV Tool
There's value in taking guidance from a Financial Adviser; show how much by using the AAV Tool.
Puts a figure on that value
Offers an annualised figure
Allows client interaction with figures
Presents the impact on the client's investments over time
Provides a PDF output for the client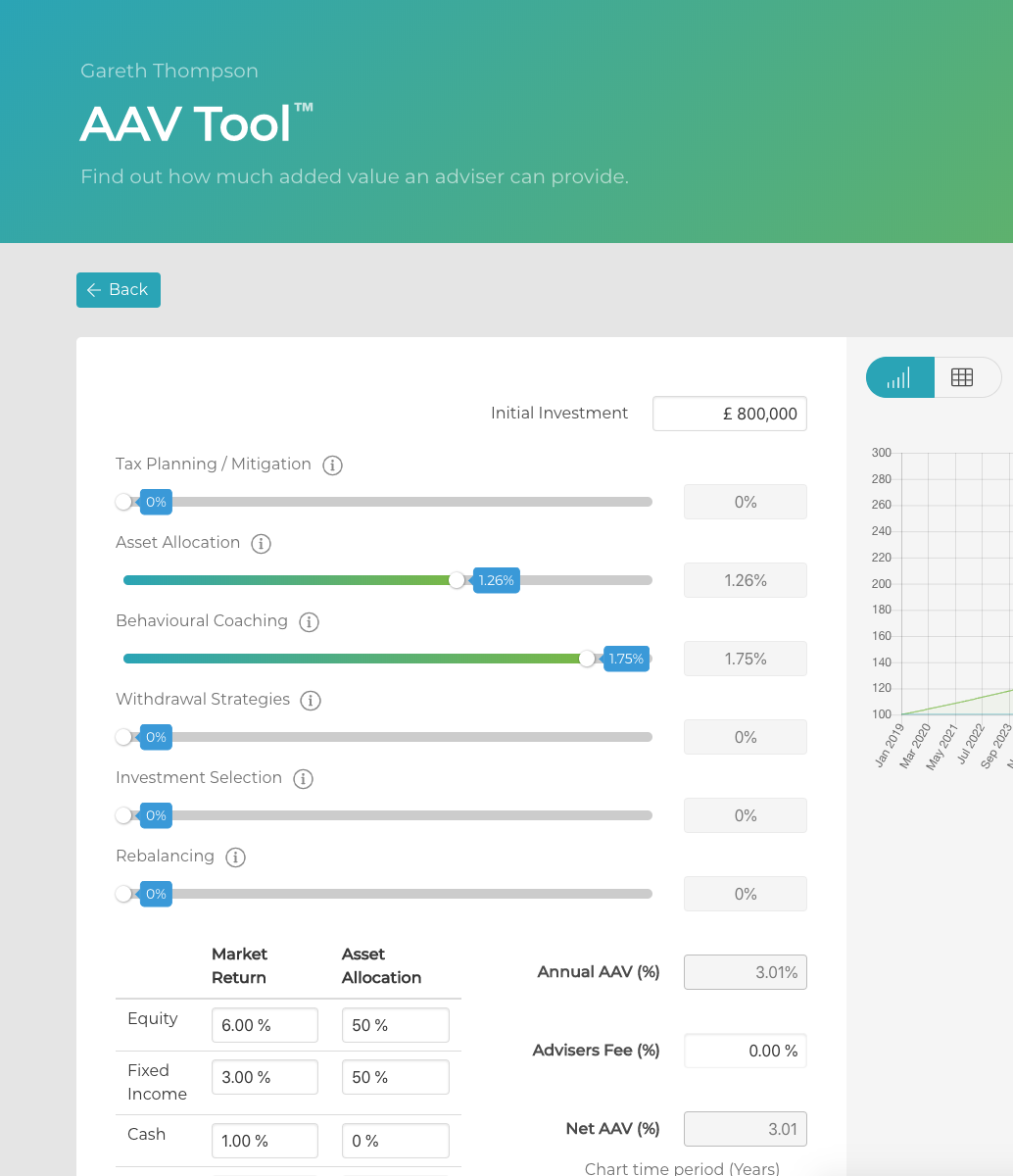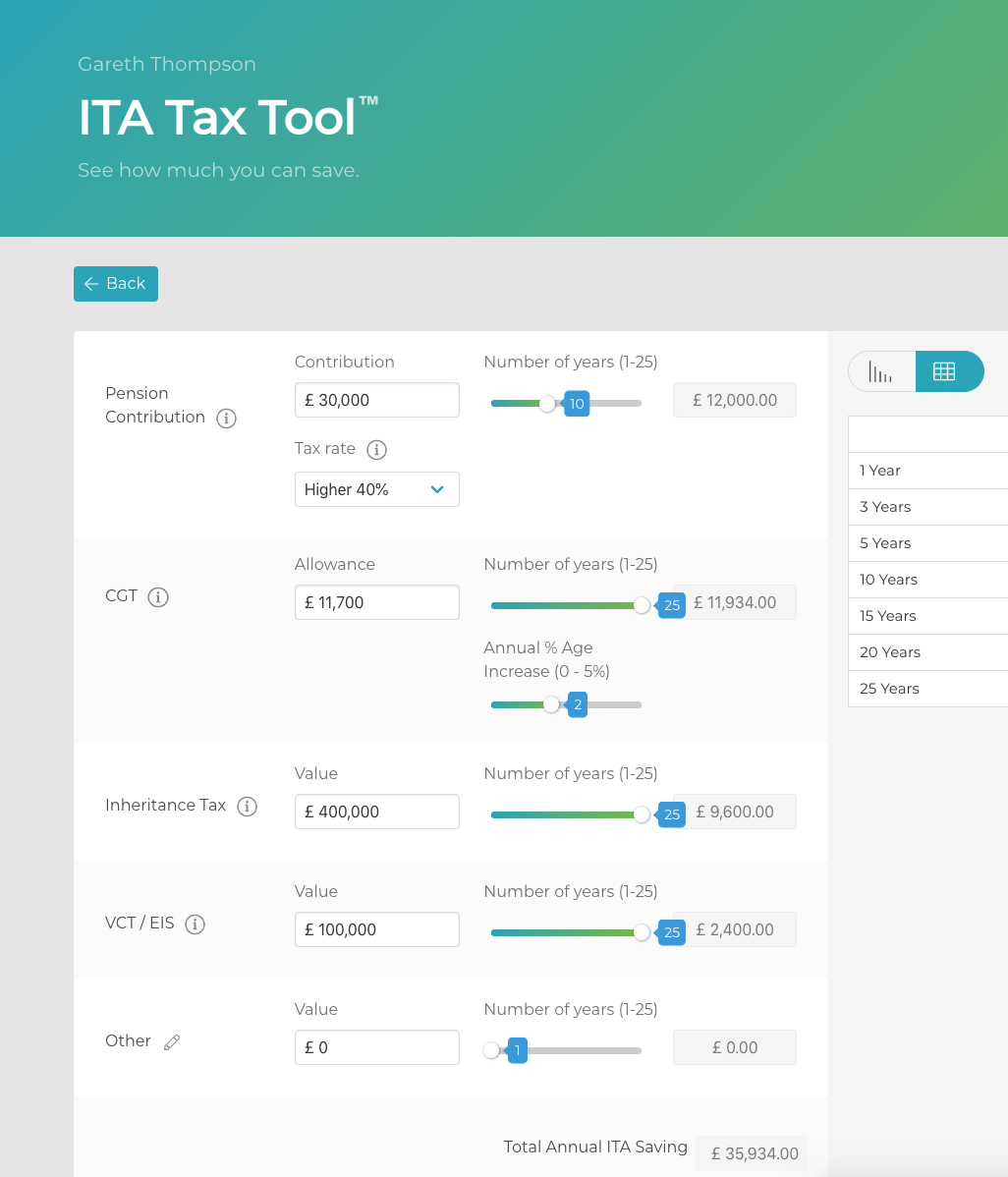 The Indicative Tax Advantages (ITA) Tool
Demonstrate the difference you've made to your clients' tax planning with the ITA Tax Tool.
Estimates all tax saved each year
Host all the estimated tax savings in one place
Display the indicative impact of tax savings over time
Output available in easy to read PDF
The Additional Cash (AC) Tools
Cash is an important part of a client's portfolio. The AC Cash Tool reinforces why cash needs to be in the asset allocation analysis and gives clients a full picture on any market corrections.
See the consequences of market falls on portfolios
Visualise the impact if more cash is included
Select varying percentages
Clients can interact with figures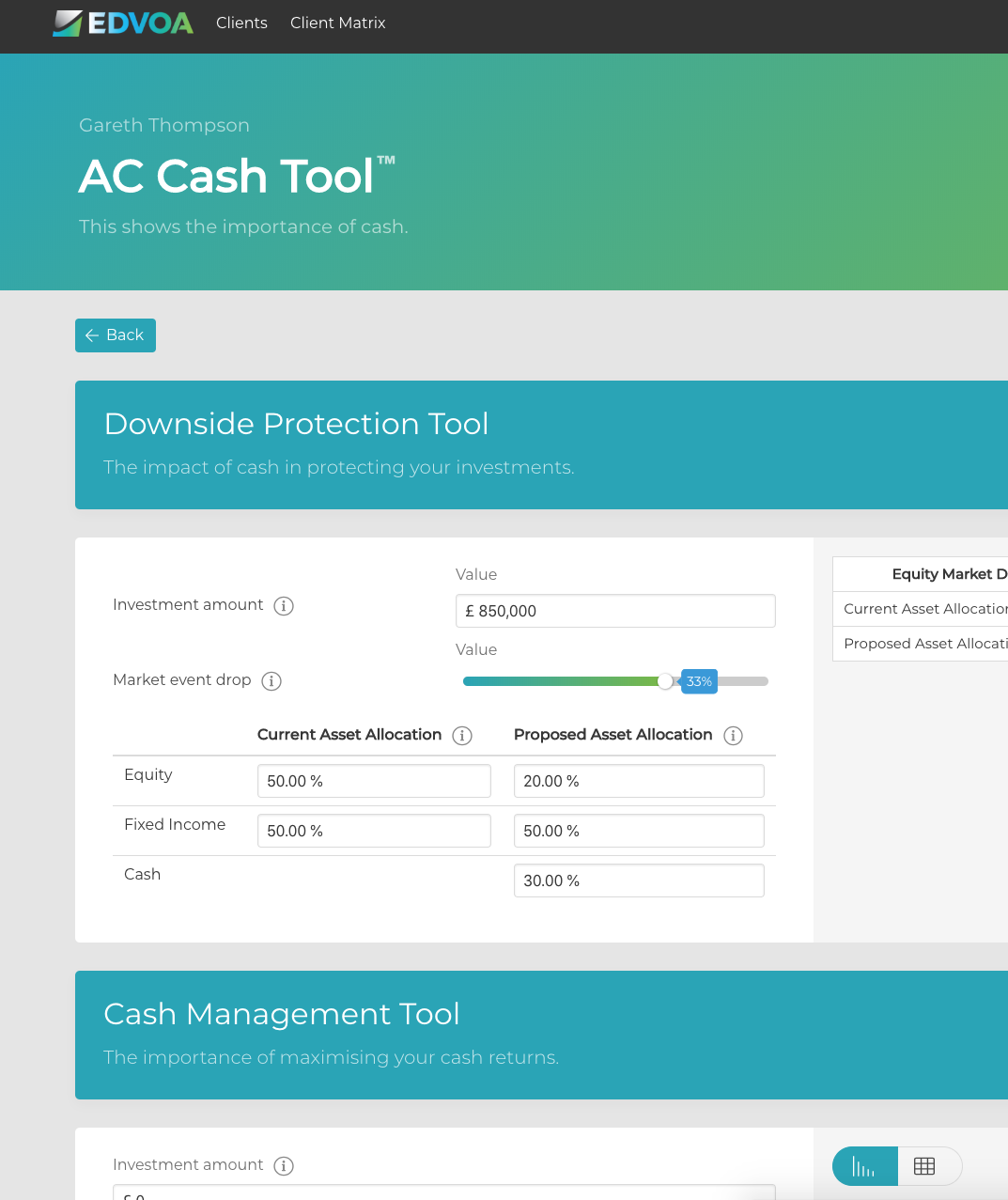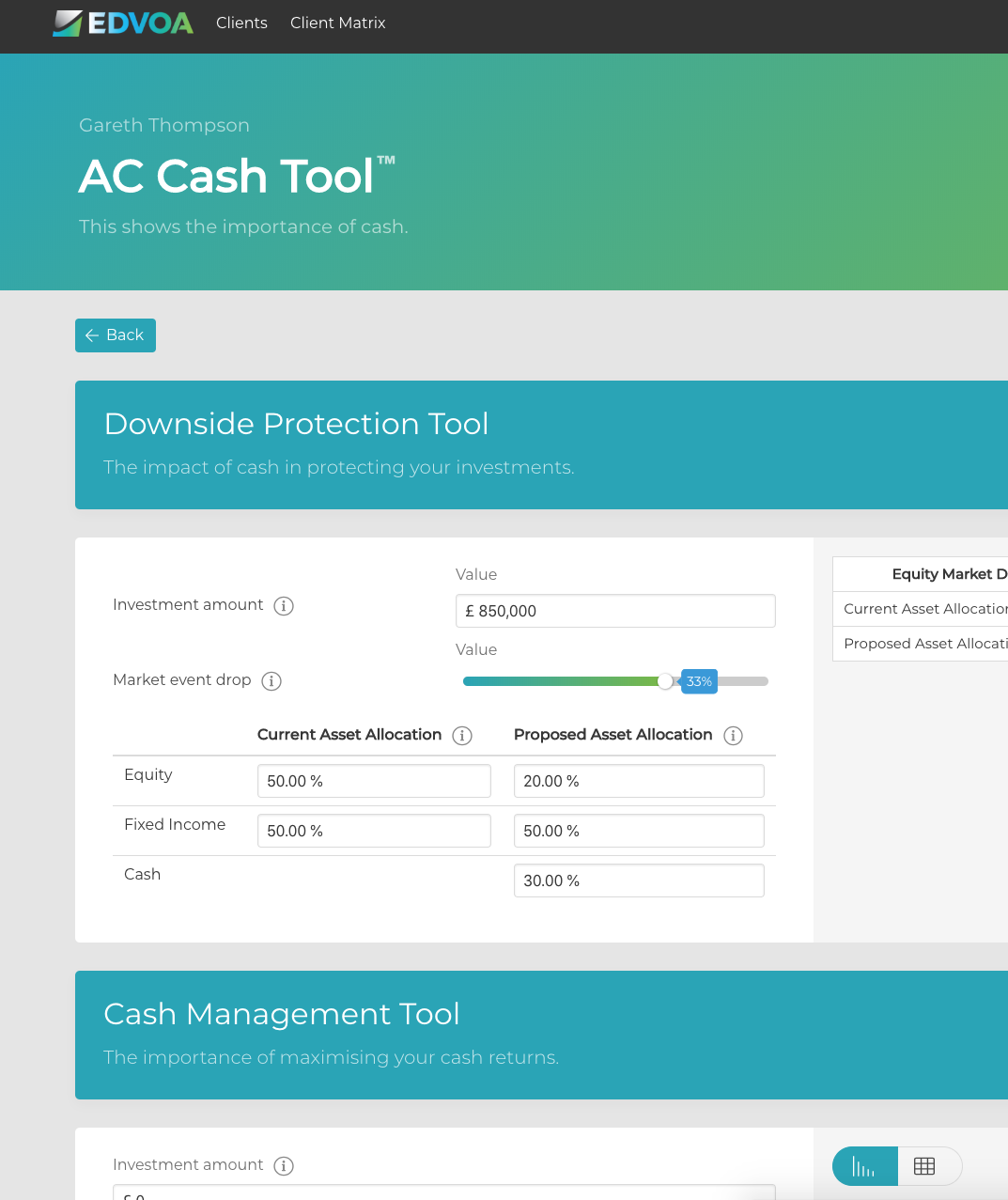 The Cash Management Tool
Highlight the importance of cash management products. These look after clients' bank accounts by taking multiple amounts and spreading them to get the best returns. They are continuously monitored and if required, moved to higher interest ones.
Holds clients' investment amounts
Allows you to input the current bank account rate
Additional rates can be added
Shows enhanced cash return impact over time